We make Ayurvedic & Homeopathic GST Billing & filing easy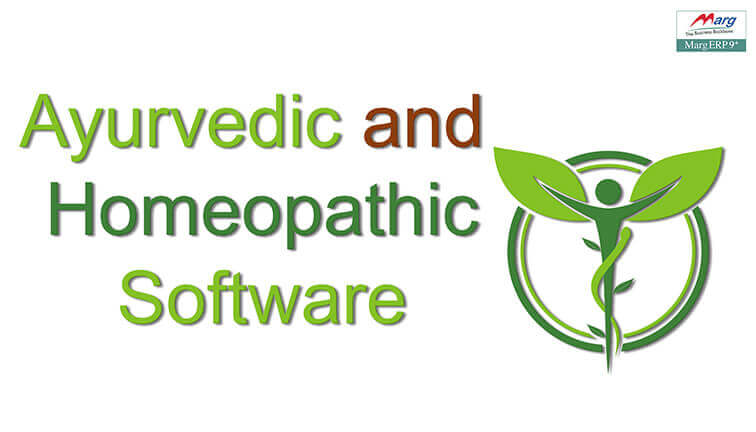 Ayurvedic & Homeopathic GST Billing & filing easy
Veerbhadra is Simple to use, Easy to implement, Flexible to customize and complete solution for the unique business processes and needs of the Ayurvedic & Homeopathic Industry Software units. Veerbhadra Ayurvedic & Homeopathic Industry Software is designed to handle all the needs in a most efficient, effective & accurate way. Veerbhadra Ayurvedic & Homeopathic Industry Software was launched in the market during 2000. Since then Veerbhadra is committed to providing the best supporting system for the Ayurvedic & Homeopathic Business upgrading itself from time to time according to the market needs. The incomparable After Sales Service and Training Support is the key to its success.
Why do businesses choose Erp to manage Rtail Chain business?
GST Compliant

Easy Implementation

Customizable

Collaborative

Business Booster

Customer - Driven Features
Features
Billing Features

Purchase Features

Discount & Schemes

Document Printing

Fully User-Configurable Invoicing

MIS Reports
We Provide Ayurvedic & Homeopathic GST Billing & filing easy
Ayurvedic & Homeopathic SOFTWARE Simple to Use Easy to Implement Flexible to Customized Solution

Easy & Fast Billing
Generate batch wise invoices ,with detailed information about different Businesses

Inventory
Manage inventory levels, set reorder points to replenish stock and save your loses due to expiry.

GST Filing
Push transactions into the GST portal and directly file returns from Veerbhadra Erp

Auto-Bank Reconciliation
Avail online banking option with ICICI Bank and Auto-Bank reconciliation facility with 140+ Banks only in veerbhadra ERP.

Import Purchase
Allow to import purchase from any excel or csv format to save your time with 100% accuracy

Reporting
Stay on top of your finances with powerful 1000's of sales, purchase, inventory & accounting reports

Quality Assurance
Ensures the entire development and/or maintenance processes to produce products that meet specifications/requirements as per schedule by GMP.

Finished Good Quality Control
Easy-to-use, efficient, configurable, FDA compliant, has integrated& automated quality processes and platforms are scalable and customizable

Expiry management
Keeps a track of expiry date and timely return to supplier before the product expires.

Production Planning and Control
Optimizing supply chain, managing research and development and improving visibility across production operation.

Sales and Distribution
Easy Track of primary, secondary and tertiary sales,reduced forecasting errors, streamlining ordering /invoicing and reduce overhead costs

Procurement
Get higher levels of end-user adoption and compliance while managing catalog,requisitions & approvals, Purchase Orders etc.