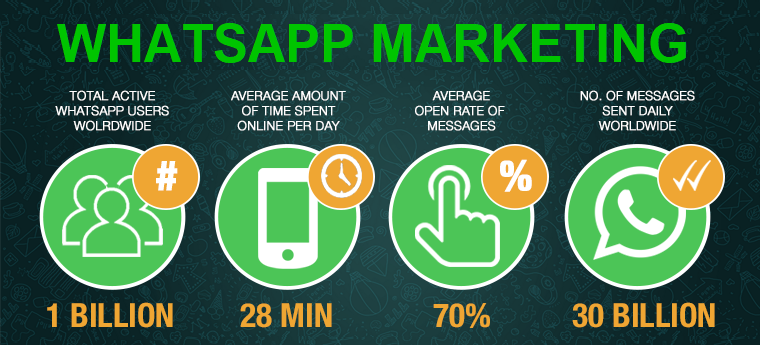 Whatsapp Marketing
A Solution for your Business Marketing & Promotions Problems?
Have you tried doing WhatsApp Marketing for your Company, Products and Industrial Business? Grow your Business, Reach out to new B2B and B2C customers every day by doing WhatsApp Marketing.
Offer WhatsApp Marketing Services to your Clients.
Best Returns on Investment (ROI), Offer attractive Rates.
Marketing on WhatsApp is the Best way to get Leads, New Customers & Promote Brands.
It's much better than Social Media. Tell this to your Clients.
Grow their Business by doing WhatsApp Marketing.
Almost Instant Customer Response!
Give Project Info, Offers, New Launches, Brand Promotions Facebook and Instagram Links.