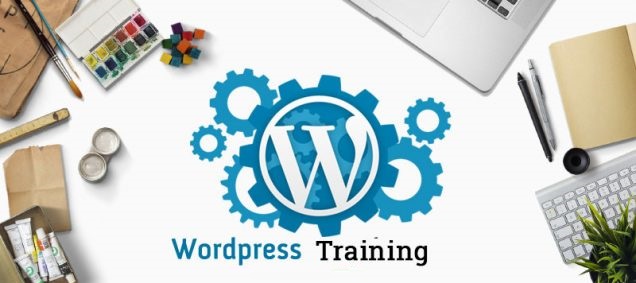 Wordpress Training
Our Certified WordPress training module is a course created with the objective of web development. The highlight of this website designing course is that students can create a website without using a single line of code. The course comprises of 15 hours of intensive training sessions under a web development expert.
We start right from the basics of website building, which includes understanding the World Wide Web (www), setting up a domain, DNS server, and web hosting as well. The training session guides the students regarding installing and using the WordPress software (Content Management System). This involves selection of a theme for the website, page creation, publishing posts, and adding WordPress plugins.
In addition to this, students are taught the basics of design elements to make the website visually appealing. This Certification course requires each student to create a WordPress website as a part of the assignment, with relevant pages, content, and plugins.
Training
Php Training

Web Design

Web Development

Wordpress Training

SEO Training

Digital Marketing Training

Interview Questions