ERP Software Solution: With GST Billing & Filing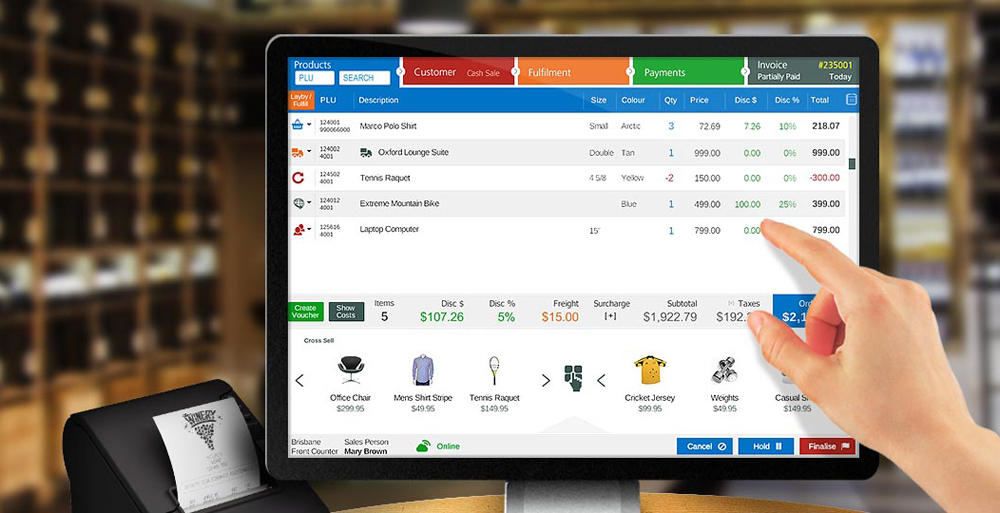 ERP Software Solution
Veerbhadra Technologies ERP software is a business process management software that helps to take care of every requirement of your business including Retail chain, supply chain, sales force automation, Financial Accounting, Inventory, Budgeting, Production, GST etc. The ERP system forms the backbone for all the companies and covers various operations starting from inventory, scheduling, distribution management and much more. The ERP Software can integrate all your business locations on one, integrated platform which ensures a centralized control system and superior management. Veerbhadra ERP software solutions are tailored to meet the unique business needs of our clients. The ERP software provides Businesses with multiple location sales to manage their entire downstream supply chains.
Why do businesses choose Erp to manage Rtail Chain business?
GST Compliant

Easy Implementation

Customizable

Collaborative

Business Booster

Customer - Driven Features
Features
Retail Chain

Supply Chain Management

Manufacturing Management

Sales Force Automation

Payroll Management
We Provide ERP Software Solution
ERP Software Solution Simple to Use Easy to Implement Flexible to Customized Solution

Branch Data Transfer
Update master data among various branch offices, pricing policies, scheme launch,and item wise, discount policies , taxation policies

Web Reporter
Get Standard comprehensive drilled down MIS Reports and collective and individual Report Writing like sales, purchase, stock, outstanding etc.

Collaborative Commerce
Upload and download invoices and so that all the mismatch conditions are totally eradicated through this system.

Central Control System
Multiple branches control from the HO (Head Quarters).

Multi Branches GST Compliances
Businesses having multiple business verticals can benefit with GST compliances.

Integrated System
Interconnected business applications managing your enterprise and automating back-end business functions.